Here I start a blog site. This is an English website translated from the Japanese original site. The first 50 articles I am going to post are not new ones but the republished ones. Let me explain how and why I made this site.
1.

My First Website
It was in 1997 that I first published my website. I studied philosophy during my doctoral studies without computers. I never heard of the Internet until 1996, which was the biggest turning point in my life. I stopped looking for a job, withdrew from all the academic societies I belonged to, and decided to become independent as a freelance researcher. I have written my articles in Japanese (my mother tongue) since then.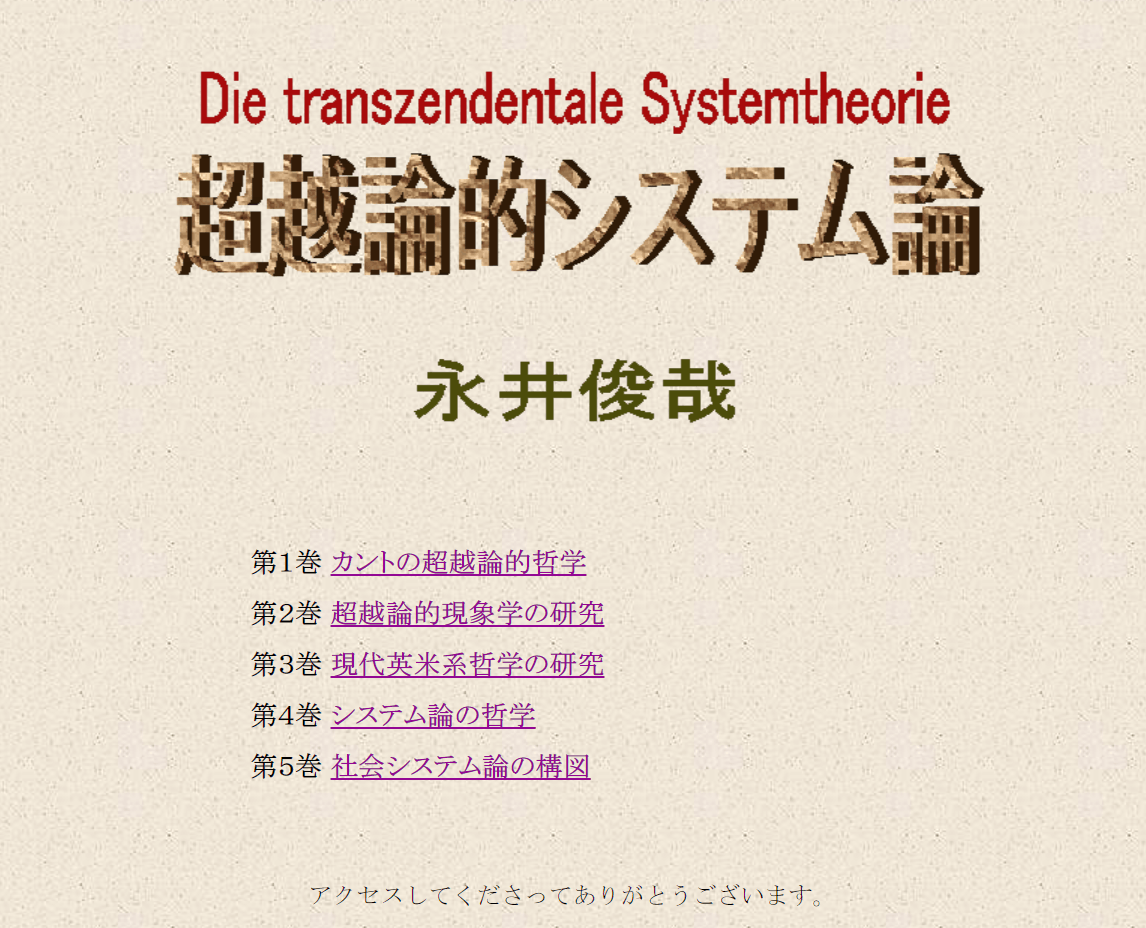 2.

My First English Website
I began to issue an email newsletter in 1999, which increased the number of readers. But Japanese is a local language that most of the people in the world cannot read. So I decided to translate them into English.
The English edition of the newsletter was named "Free Online Lecture", which was issued from April 29, 2000, to April 22, 2001.
I also contributed them to Themestream.com, which paid 10 cents per page view. Then came the end of the dot-com bubble. Owing to a drop in ad price, Themestream.com closed its doors on April 13, 2001. So, I decided to suspend my publication of Free Online Lecture, though I continued to write Japanese original issues.
3.

My First English Blog
To start a new blog in English, I'm going to republish 50 articles that I once published. Therefore, the date of them is not that of re-publishing but that of newsletter publishing. Most of the comments are those made by Themestream.com visitors and the date of comments is not correct either. This is just an archive site but they are worth publishing because the articles of this blog are philosophical and philosophical truth must be eternal.
Of course, I know that the articles should be updated, even if they are philosophical, and I should translate the rest of my Japanese articles into English. English is by far the most important language in the world of science and philosophy. I hope I will publish the whole of my study on systems not only in English but also in German and French in the future.
---